Infusion care that puts you first
Get compassionate, in-home infusion care from our skilled nursing team.
At Advanced Infusion Care, we want to be your partner throughout your immunoglobulin (Ig) therapy. Our dedicated nurses provide personalized in-home Ig care to patients throughout the country. We are proud to provide an alternative to hospitals or infusion centers while delivering the best possible care to patients like you.
Our in-home care has a 99% patient satisfaction rate.
---
Infusion nursing services, tailored to you
We have more than 150 fully certified and highly trained nurses on staff, all of whom are committed to doing more to provide the best possible care for patients. Our nurses partner closely with you and your doctor to give you the Ig infusion care you need, wherever it is convenient for you.
One of our infusion nurse specialists* will come to your home to infuse your prescription. Your nurse will also provide self-infusion and infusion pump training to you and your caregiver. If your medication is infused subcutaneously, you will be re-trained every year.
Nurses who exceed expectations
AIC nurses bring both compassion and experience to every home visit.
All of our nurses are certified in intravenous and subcutaneous medication administration. Every nurse wears personal protective equipment (PPE) and follows all federal and state safety guidelines as well as recommendations from the WHO and CDC. They are all trained to handle medical issues that may come up while they are in your home, and your nurses will be working closely with your doctor to make sure you're getting the right care.
Our nursing team is led by experienced professionals who are dedicated to improving patients' lives. Learn more about our nursing team leadership.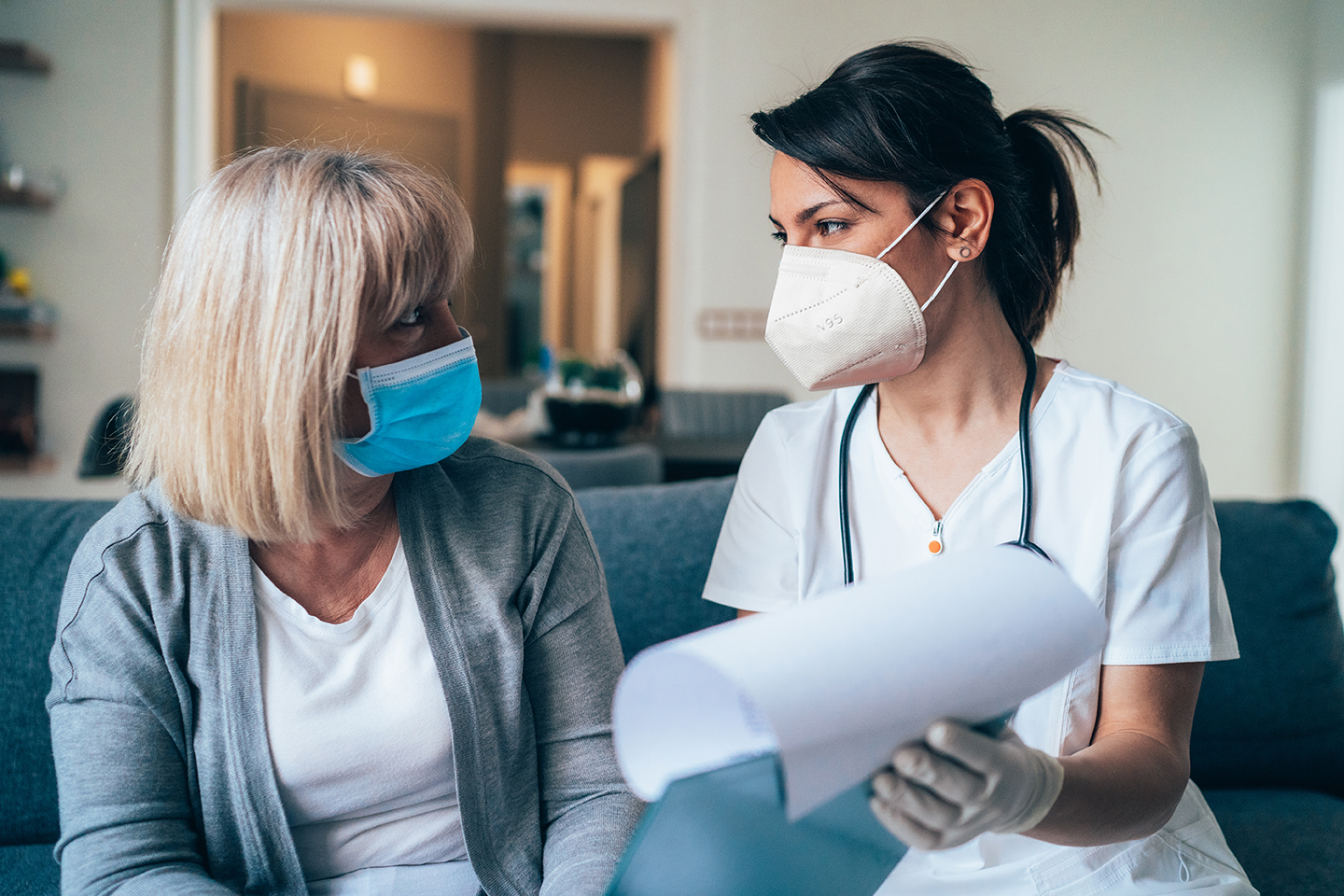 A healthcare team dedicated to your care
As an AIC patient, you have access to a dedicated team of clinical and support staff. Your care team is here to make sure you get the care, and support, you need.
Your team includes:
Infusion nurse specialists: Provide your in-home care and infusion pump training
Clinical pharmacists: Address your care needs and help your doctor select the best therapies for you
Intake managers: Check your insurance benefits and gather all documents for your insurance company
Recognized for doing more
AIS Healthcare has been recognized by the top independent industry accreditors, URAC and the Accreditation Commission for Health Care (ACHC). This means our pharmacy and nursing services have been shown to go beyond industry standards to deliver the best possible care to patients like you.